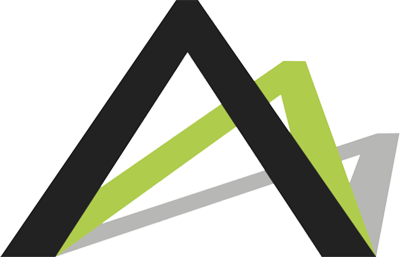 How much is a loft conversion and things to consider?
Most loft conversion prices start from 25k (+VAT), that's for a single bedroom and new staircase, don't be scared off though because this blog will take you through some benefits that will ease this price!
Loft conversions can be used for various different reasons, regardless of the reasons and what you would use the room for they are a good selling point for your home or property, increasing the size of your home and adding value to your home or property up to 20%. Loft conversions help improve your lifestyle as well due to the fact they allow this extra space
Getting a loft conversion is simple (ok the building side of it isn't, but you can just leave that stress to the team!) in most cases you don't need planning permission and just helps you develop wasted space into something beneficial like an extra bedroom, extra wardrobe space, shower room, office space, cinema room, the list is endless. And with our new insulation materials you save on energy costs reducing those deadly household bills.
A loft conversion is a substantial investment for any home or property owner and any one who wants one wants to be filled with confidence that they will get their money back on it, reasonable.
Having a loft conversion made into a bedroom is always guaranteed beneficial money-maker and if young children are in the house, a very exciting experience for them. They kids and teens are going to love the fact that they're on their own, in their own space- because we all know how 'independent' those teens are… until they need a lift or some money.
Do you need a loft conversion? Do you have the room to? Are there not enough rooms? Has a room been outgrown? Do you need more space?
We recommend thinking about these are all questions you need to be thinking about before you change the dynamics of the whole household. You want to have a room you're going to utilise- if you have young children, maybe a playroom or a study? We also recommend making the room purpose built, we emphasise planning the room for direction. Our team can help you decipher and design the use and look for the loft conversion before they start.
The first and main question is how am I going to get up there? Obviously, stairs… duh! But there are some factors that impede having stairs, like the slope of the roof above. The rules and regulations state that the height of the roof above the stairs has to be 2 metres.
We really emphasise this point of planning, loft conversions aren't cheap but they're an investment. We don't want you to invest not only your money but also your time into something that is only going to be used to store boxes (as a normal loft does). Planning what the room will look like and its purpose will help you see progress and the benefits of your investment.
Avoid banging your head on the ceiling by having your loft professionally assessed, this will allow you to figure out whether its worth the investment or not. Normally, one third of the floor plan will be at the full 2 metres, the rest will vary- that's is why we recommend getting it professionally assessed by one of our teams!
The space needs to feasible for people to move around freely without bashing their heads every other second! If it's a bedroom, can a bed be placed in there easily and comfortably? Wardrobe space, is there enough of it? Could you fit a chest of drawers under the eaves? Shower and toilets also need full height.
The ways in which you plan your windows will co-inside with what atmosphere that room creates, do you want a bright playroom or a cosy snug? If the window is higher the lighter the room will be because the window will let more light in, especially if they're placed on a sloped roof. The way in which the sun rises and sets is another crucial factor to consider because this may affect the rooms uses. If the room is used as a bedroom then blackout blinds may be suitable options due to the late evening summer sun, but extra lighting may be a viable option if the room is used as a study in the early winter evenings.
But before you even think about getting windows you will need to check with your local council rules due to the fact you may not be able to install extra windows.
Considering the warmth, energy and water up there is a vital step to just have the correct living conditions in a loft conversion. Although lofts are usually well insulated you will need some sort of heating up there, whether it's a job of extending the current heating system you have or upgrading your boiler capacity to a new energy efficient model that will save you money on your household bills.
If a bathroom is being installed there must be a sufficient water pressure to ensure that you have bathroom that functions normally, instead of dripping all the time. Things to consider about water pressure are the fact that you may need to install a water tank into the eaves or you may switch to using the mains pressure.
The installation of power and lighting is reasonably easy but is also a costly expense and cause a bit of a delay when the loft conversion is taking place, it could also upset the overall appearance so plan the layout very carefully and take this note on board.
Although loft conversions are a lengthy and costly affair, they're an investment for your home or property and will bring a lot of ease to everyday life with the extra space they offer. We just want you to consider everything and have a plan before you jump into having a loft conversion.
If you have any queries or questions any of the information above or just interested in having a loft conversion, fill out contact form on the Contact page or call us 01268 451188 or email us on info@loftcraftuk.com