What type of garage do you have?
Garage's tend to fall into three categories- attached, integral or detached. Each comes with its own specific considerations and issues as such:
Garages are garages that attached to the house, sometimes on one side. An Attached garages can usually be accessed from inside the house, making the conversion a lot easier.
Garages are usually overlooked for a conversion- just because it's detached doesn't mean that it can't be converted. It can still be a living area. However, if it is detached you may have to apply for planning permission to change it's intended use if it is a separate building.
How big is your garage?
A standard single garage can give you a decent size of extra room- fi you are looking to use the conversion as an office, playroom, guest bedroom or a downstairs bathroom or utility then this kind of space is perfect! If you have an attached garage that is attached to your living room or kitchen- then it has been a popular choice to expand both rooms together and make the kitchen or living room bigger, this has been especially popular for expanding families or people who like to entertain.
A double garage can give you significant space for your property- this is why people like to use them as storage. But the significant space can be used for endless possibilities of rooms- whether it's a playroom or a bedroom, the choice is yours.
Can I convert my garage?
Before you start even thinking about a garage conversion you need to check for any restrictive covenants or clause that may prevent you from making changes that alter the external appearance of your home.
To find out quickly whether or not you'll encounter any restrictions call your local planning department and give them your address, they usually tell you there and then whether there are restrictions and whether you need planning permission or not.
Before work begins you must submit a Building Notice to your local authority or private building control company. They will send a building inspector and they will inspect the following to decipher whether you are eligible or not:
Ventilation
Damp-roofing
Insulation
Fireproofing
Fire escape route
Structural soundness

A Bedroom - One of the more popular choices is, in fact, a bedroom. Having an extra bedroom is ideal for an expanding family or if you enjoy entertaining and can offer a place to stay.
Bathroom- We all know the struggle in the morning of rushing around and waiting for the bathroom, frustrating! Well having your garage converted into a bathroom will allow you to have more room and space in the morning, so instead of 3 people queuing for one bathroom- your morning will be made a lot easier.
A Home Gym - Yes, a gym. Not a full blow gym but a gym that is big enough for the essentials. Keeping fit can become really hard for parents and people whom just have busy lives, having a gym within your home will a) keep you fit and b) keep you happy!
Living room/playroom- You may find your living room at the moment is very small or you just fancy another living room that is a bit more casual. Or you may have children and not enough space for them to play- a lot conversion will give you both these things- whether it's for young children, a teenage living room or just a space where you and the ladies can have a little coffee, cake and a catch up, the choice is yours.
A Home Office- With times forever changing and families forever growing a home office is perfect for a on the go, business, family person. Having an office that is completely different to your home will help you get in that frame of mind you would have if you worked in a busy office, only this one is right in the comfort of your home, but you wouldn't think that if you were inside.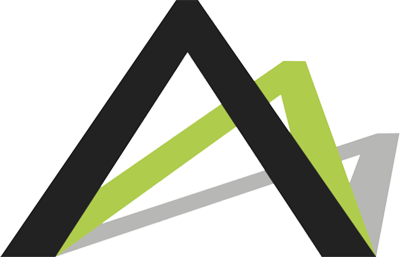 IDEAS FOR A GARAGE CONVERSION
When considering a garage conversion there are many things to consider like what kind of garage do you have? How big is your garage? And can you actually convert your garage?
These are all vital considerations as you a garage conversion requires an extensive planning and installation process.