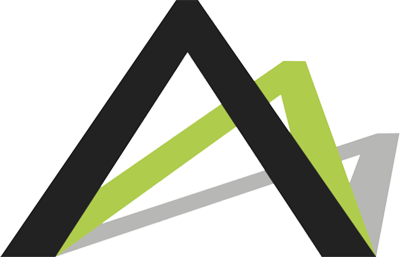 Keeping your conversion cool
Throughout the very unpredictable British weather whenever we get warm weather it is important to keep your loft conversion cool and if you're thinking about having a loft conversion then read this because you'll need to consider keeping the room cool and conditioned.
Before trying to attempt to sort any ventilation problems out yourself, we always recommend talking to a professional about the ways in which would be best suited for your conversion, our team on experts have the on hand knowledge and experience to advise what would benefit and be best for you and your home. We understand that a loft conversion is a huge investment and can consume a lot of your time, we will always ensure that every job is completed with the pure excellence our customers know and love and we always offer the advice and knowledge to make sure every base is covered.
Ventilate your Conversion
Yes, this may sound fairly obvious as ventilating a room is something you do every day by opening a window, but that's what is important,the windows. Just by opening a window helps keep the room cool and ventilated. A hot and stuffy room is not ideal, so just by opening and leaving the windows open when it gets a bit warm will contribute to making a lovely, comfy room.
Velux Windows and Skylight windows are the most popular option for a loft conversion as more often than not the windows will have to be on a slant. There are many designs and styles you can choose from.
Insulate your conversion
Yes this may sound like a stupid suggestion as insulation is always associated with keeping a room warm but, insulation can also keep a room cool and it can deflect the heat and prevent it from building up within your home, especially if radiant barriers are used. All of our loft conversions are insulated to the standard of the building regulation standards.
Block the Light
Have you noticed in foreign countries they have window shutters? This is because they are they to help keep the room cool by blocking the direct sunlight. Window shutters aren't a normal feature in Britain but; blinds and curtains are and they do the same jobs. There are so many different types and styles of blinds and curtains.
If you have Velux or skylight windows, there are blinds that are specifically designed for those types of windows and block the sun out completely.
Air Conditioning
Air conditioning is a great way to keep a room cool and ventilated. It isn't the cheapest of options to go down and it also needs its own special insulation for a loft conversion but it definitely has its benefits.
Air conditioning is a popular choice as it is easily manipulated, if you're too hot or too cold you can choose the setting you would like- this aspect makes it a popular choice.
If you're also worried about your carbon footprint then you can have solar powered air conditioning units that are equally as effective, jus better for the environment.
Changing the colour of your roof
Yes, as crazy as it sounds changing your roof colours from dark greys and browns to other lighter colours. The lighter colours help to reflect the sun rays essentially making is less hot. Not only do they reflect the sunrays but they also reduce the greenhouse effect on your loft.
Any changes made to your roof require a very skilled and dangerous professional to complete the job so attempting it by yourself is not recommended. We always recommend contacting a professional before any actions.
Call our team now to find out more or talk to us about your interest in a loft conversion! Call us now on 01268 451188 or email us on info@loftcraft.com