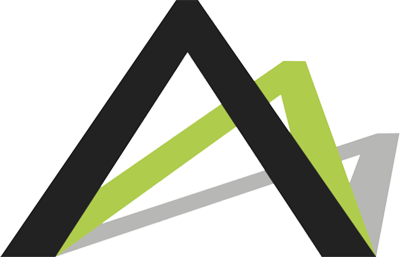 Things to consider for a loft conversion
When considering a loft conversion there are obviously things to consider, loft conversions aren't cheap and do need a lot of planning and thought, but there are also factors to consider before the process has even started!
Although loft conversions are expensive, they're much cheaper than an extension or moving house. They're cheaper than an extension because the "shell" (roof and loft space) is already built and ready for a conversion. Not only are they convenient, cheaper than alternatives they also can add up to 20% to the value of your property.
Our team of experts here at Loftcraft will always make sure you're going in the right direction to see the benefits and effectiveness of your loft conversion. The things to consider for your loft conversion are:
• One of the good things about a loft conversion is the fact that they don't need planning permission as long as the conversion is kept within the existing rooflines and area.
If you need to extend the headroom then it is limited to 50m3 and dormer windows are not allowed on roofs facing a motorway but however, flat roof windows are considered acceptable. If your property is a listed building then roof extensions are not allowed, due to the fact that the building is considered 'designated'- this means that different planning rules apply so it's always important to check with your local council.
Although loft conversions don't need planning permission they do need Building Regulations approval to ensure that the work complies with the requirements for structural stability, safe access ventilation, wiring insulation, fireproofing, waste disposal and an acceptable fire escape method.
• One of the first things you should do is assess the lofts feasibility when it comes to storage space and just space in general.
Another factor that is vital to consider is the roof construction. If the home was built before 1960's the roof would have been constructed on site from a framework of rafters to support the roof coverings, purlins to tie the rafters and struts to brace the purlins against the loft floor joists and internal load-bearing walls.
Homes built after 1960 usually have roofs constructed with prefabricated roof trusses. These are triangular frames that span the walls of the house and eliminated the need for internal load bearing walls; because of the way the roof and trusses are assembled you can't remove any of their components without severely weakening the roof structure.
• As in our previous blog we emphasise that you think about what you're using the loft conversion for- whether it's a playroom, wardrobe space, an extra bedroom or office. Each room should have suitable staircase access- this may mean you have to create a dormer window over the new staircase to give an adequate amount of headroom.
In most cases the floor of the loft will have to be strengthened to support the load the converted lofts floor will have to endure- this is completed by either installing deeper joists between the existing ones or by the use of installed rolled steel joints to help support a new floor.
The room will also need sufficient natural light and ventilation as well as sound and fire insulation, wiring, plumbing and heating services.
• Fire safety is another important and crucial factor to consider before you have your loft converted. There are always safety requirements that must be met and fire is one of the most important.
The Building Regulations require that an opening window is at least 450mm high and 450mm wide with an open-able area of 0.33mm; the bottom open-able area must no more than 1100mm high, this will allow the use of ladders for rescue purposes.
The stairway that leads to the new room must be fireproofed, with self-closing devices fitted to any doors opening onto the stairwell and a fire door leading to the new room. In regards to fire resistance time, the new room must have a 30-minute fire resistance; you must have installed interlinked mains power smoke detectors (that's for every floor of the house!)
• Take our advice! A loft conversion isn't an easy project so asking for advice and help from our team is only going to benefit you. Our team have been converting lofts for many years and possess the knowledge to make you fully aware of what procedures they'll be taking, how long it will take, what to use the room for, the list is endless.
We want you to feel confident when having a loft conversion! So make sure you do your research and also make sure you've covered everything before you commence with the project!
If you have any questions about the following or would like to talk to one of the team just call us on 01268 451188 or email us on info@loftcraftuk.com